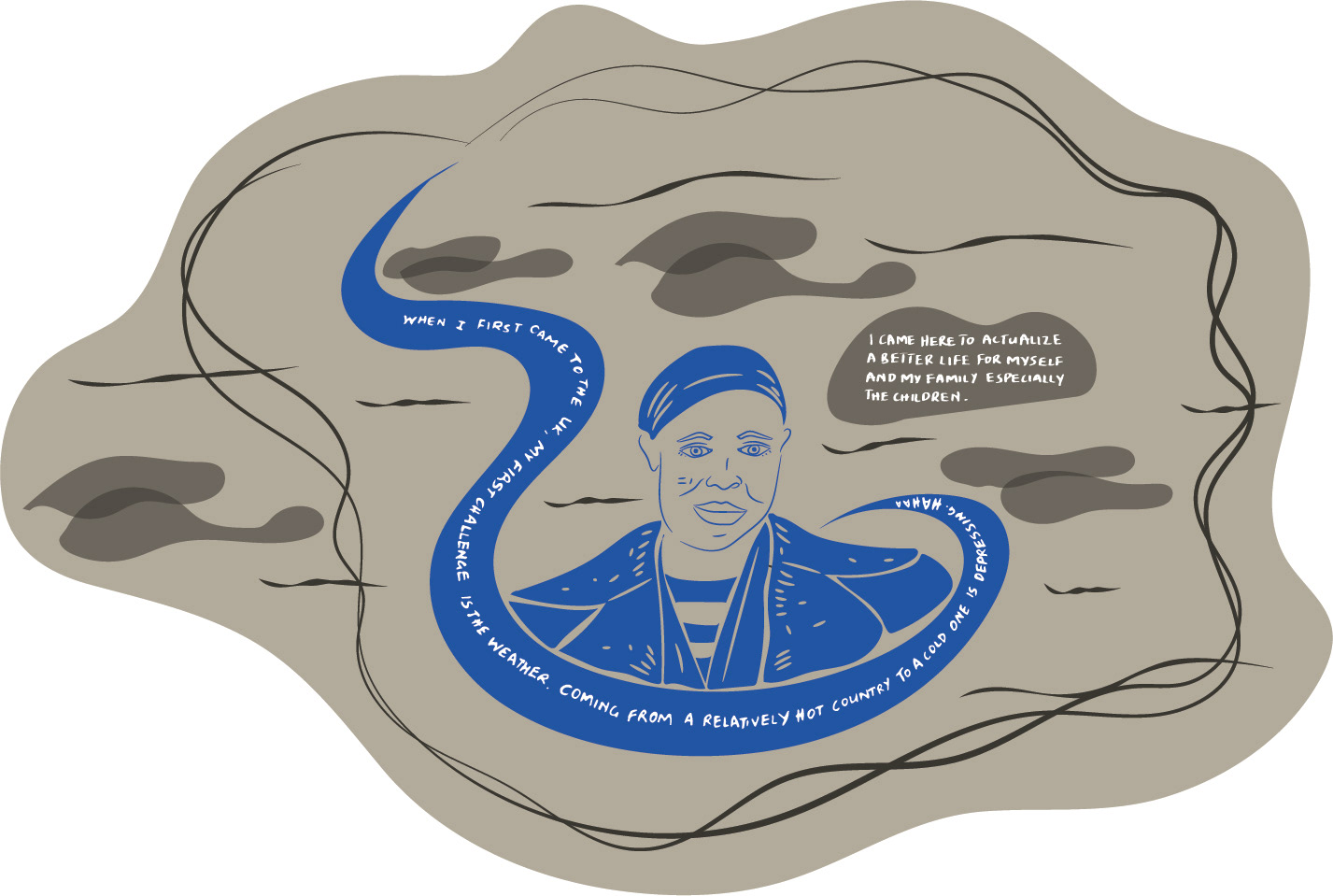 I came to the UK in 2005 to actualize a better life for myself and my family, especially the children. Settling in the UK was not easy in the initial stage. You need to be determined and prepared to begin to live in another country.
The weather is different. When I first came to the country, my first challenge is the weather because coming from a relatively hot country to a cold country is depressing. I came during the wintertime. I was even thinking will I be able to live here. It was a shock to my system. It was very hard initially, considering the age that I came here. But as time goes on, I was okay. I was getting used to the weather, wearing clothes to keep warm. Getting to work during the wintertime was particularly hard. I had to catch the bus. Getting used to the time to catch the bus took some time to get used to it.
When working with different types of people, I had to understand their way of life. It was not easy. Sometimes at the place of work, you feel discriminated against. An incident happened at my place of work. A lady said she was looking for her slippers and couldn't find them. I had been working there for 5 years and this lady had just started. They accused the black people of stealing, searching our bags. We were not happy about it, so we made an official report to the management. The slippers were found under a couch in the communal area. We were so embarrassed. When things like that happen, it makes you feel unwelcome. 
The health care system is much better in this country. My children can have good education here. These things make me feel welcomed. You must be ready to face whatever issues that arise when you move to a new place. Do your work and at the end of the day, get paid.
People of this country need to improve the way they treat immigrants, treat us well. We are always working tirelessly to make this country great.